Contact us
Minnesota's child support program is administered locally, at the county level. Questions about a notice you received should be answered by the county child support officer named on the notice. If you do not have that contact information, use the
county office lookup
available on the DHS Public Web.
Customer Service
Customer service representatives are available during our regular business hours, 8:00 am to 4:30 pm CST, Monday through Friday, to assist you with using Minnesota Child Support Online.

You can email a customer service representative about:
Caution: Email is not secure. Do not use email to send private data to DHS. DHS will not use e-mail to send responses that contain private data. Contact your child support officer if you have case specific questions.

To speak to a customer service representative to report a web problem or questions about your password, call the Child Support Partners Line at:
651-431-4344 within the Twin Cities metro calling area
800-657-3890 outside the Twin Cities calling area
TTY users can call the Minnesota Relay at 711 or 800-657-3529. For the Speech-to-Speech Relay, call 877-627-3848.
Web site comments or suggestions

Do you have an idea to make this site work better for you? Please take a moment to
provide your comments and suggestions
to improve this site.
Minnesota Child Support Division

Correspondence Mailing Address:
Child Support Division
Department of Human Services
PO Box 64946
St. Paul, MN 55164-0946

Phone: 651-431-4400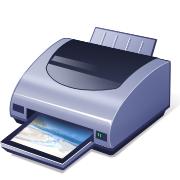 Fax: 651-431-7544
Payment Mailing Address:
Minnesota Child Support Payment Center
PO Box 64306
St. Paul, MN 55164-0306